Supriya Aysola playing a housewife having an extra marital affair with neighbor and setting screens on fire with this intimate hot scene - watch now.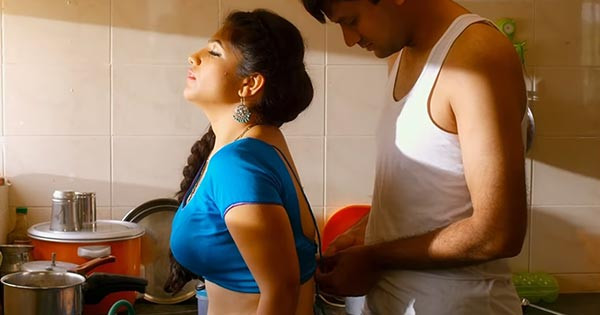 photo : youtube/Saregama Telugu
Babu Baga Busy is 2017 released Telugu film, which is a remake of Bollywood film Hunterr. The film stars Supriya Aysola as a housewife named Chandrika who ends up having an extramarital affair with her neighbor and gave one of her hottest romantic intimate scenes.
In Hindi version, this role was played by Marathi actress Sai Tamhankar -
watch her video
.
Also see: